BEKA-FoodLine
Central Dry Belt Lubrication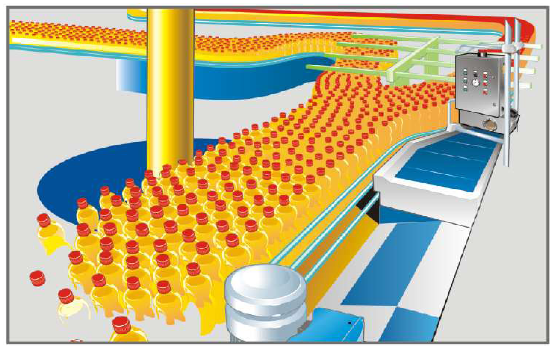 Food Packing and Processing
Machines in the food and beverage packaging and production industries across the globe have greatly benefited from BekaWorld lubrication systmes.
The economic and environment-friendly alternative.
Conveyor belts in the beverage bottling and food packaging industry are traditionally lubricated with soap and water. This procedure has decisive disadvantages, like enormous water consumption, massive foam load, corrosion, and hygenic problems. If there is not enough lubrication, damage of the card board boxes can occur due to high frictional force.
FoodLine stops all these problems!
Instead of spraying an enormous quantity of water, the FoodLine dry belt lubrication system applies an extremely fine film of dry belt lubrication agent onto the belts.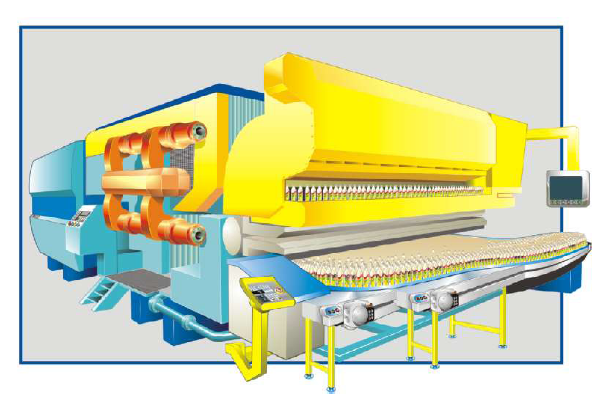 The lubrication intervals adjustment depends on use and capacity of the system.
BEKA-FoodLine provides an efficient lubrication, which preserves the material being conveyed as well as the conveyor itself.
Advantages of this innovative technology:
Eliminates enormous water consumption
Reduces disposal costs
Drier floors mean better work safety
Saves packaging
Reduction of micro biology
Virtually eliminates corrosion problems
Reduction of the annual operating costs
Increase of efficiency
No unhealthy aerosoles
BEKA-FoodLine offers lubrication solution from small stand-alone machines up to complete filling lines.
The system consists of the following components: pump unit, distributor strips, metering valves and applying brushes.
Work and break times of the systems can be adjusted with the electronic control. Together with external signals, different lubricants cycles can be controlled.
BEKA-FoodLine maintenance systems supply all machines in the filling and packaging industry with lubricant. Belt conveyors, fillers, packaging machines, labeling and washing machines periodically need fresh lubricant to guarantee the necessary performance and operational reliability.
Supply of single lubrication points
Perfect for small numbers of lube points
Simple and economical solution
No need for external power or control
Solutions for stand alone machines
Single line systems
Multi line systems
Progressive systems
The dual line system
Used two or more of the stand alone systems
Suitable for long distances
Supplies the whole line with one pump
The Sectional system
Flexible and extendable systems
Optional monitoring of lube points
Can be controlled by a PLC
Technology, you can rely on.