Central Lube Northwest Services
Central Lube Northwest is an authorized dealer of BekaWorld automatic lubrication systems. The expert BekaWorld engineering team works tirelessly to create solutions for your lubrication needs. We make them easily available to you. Central Lube Northwest is the central source for BekaWorld systems, offering sales, installations, and maintenance.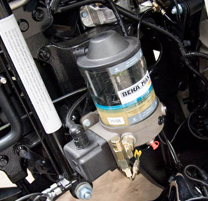 Our sales staff can solve almost all of your vehicle or machines' lubrication needs through the addition of a centralized lubrication system. High-tech lubrication solutions for high-demand equipment and vehicles. Automatic systems save time, money, and man power.
Along with systems and parts sales, we offer installation services. Our factory trained technicians can install BekaWorld systems in your facility or on the job site. We have an extensive warehouse and parts that are widely available.
Many machines and vehicles have pre-designed installation blueprints, which streamlines the installation process. Other instances require custom designed systems. Our engineers at BekaWorld will design the perfect system for you.
As with most things from time to time even our machines may need a little maintenance. Central Lube Northwest has the qualified technicians needed to service your system. On site or at your facility we have you covered.
If you are interested in our products or service, please give us a call.
250 Wellner Road
Outlook, WA 98938
Phone: 509-840-0665
Fax: 509-836-2304
centrallubenorthwest.com